Well done to the Jennian Homes Manawatu Feilding Masters Football team! At the inaugural Bruce McDonald Memorial Masters Tournament in Hawkes Bay on the 2nd and 3rd November, the team finished pool play with 1 win, 2 losses and a draw.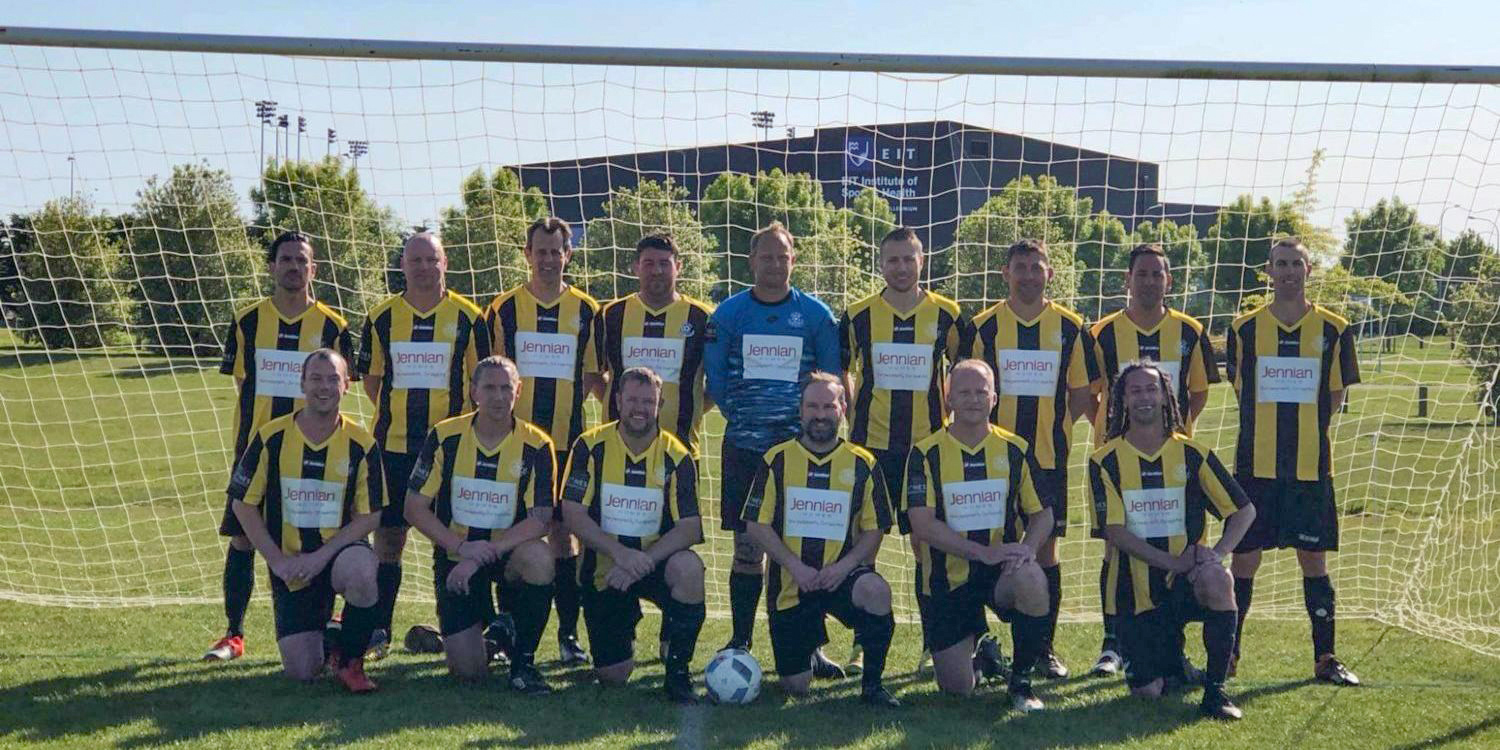 First up was competition favourites, Napier City Rovers with a 3- 0 loss but only after putting in a great fight! Next was Maycenvale Viking Striders, with the wind in their backs Alan snuck one past the keeper and after a midfield dominance in the second half, Alex scored! A win 2 – 0. The third game was against Taradale AFC, who like Feilding had one loss and a win, with Taradale taking the win. The last game against Downhill United, was hard in the heat, with both teams being fatigued. Feilding dominated possession but a draw was the final result.
On the second day with a forecast of 30 degrees, they played Pool A leaders, Western Rangers. A hard-fought game. Down 1 – 0 at half time the team bounced back with Deon rising between two defenders, to score at the final whistle, for a final result of a draw 2 – 2. Competition favourites Napier City Rovers were the overall winners!
Feilding had a great time playing some great football, and we are proud to support such a great team! Well done everyone, bring on next year!