Building your new home starts right here
Get started today with Jennian Homes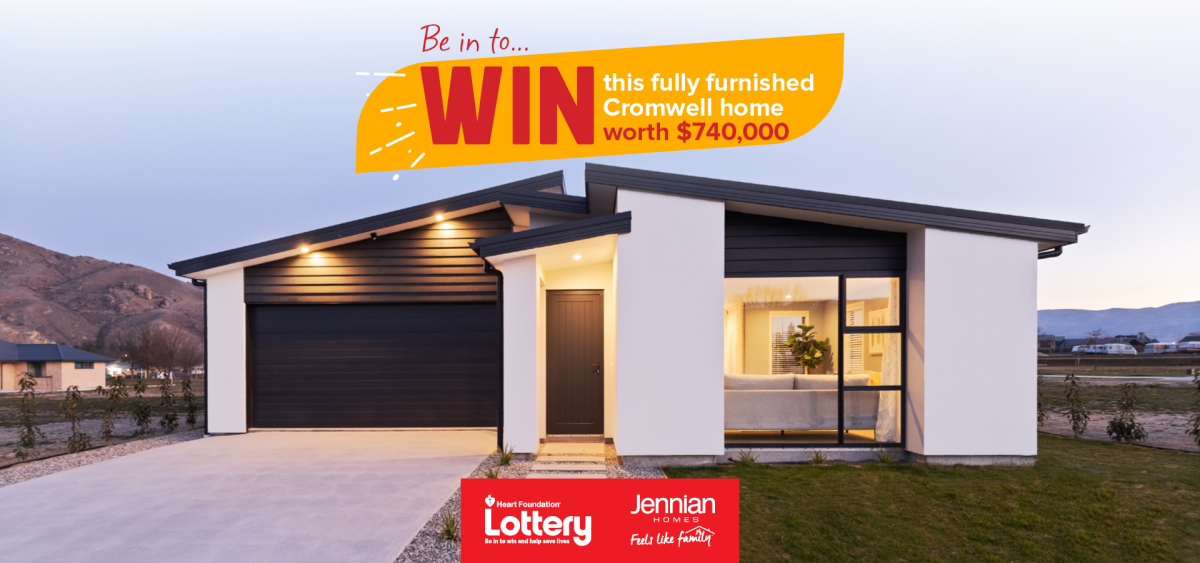 Jennian Homes is proud to Support the Heart Foundation
Jennian Homes is proud to partner with the Heart Foundation and build the latest Heart Foundation Lottery Home to WIN located at Prospectors Park, Cromwell - valued at $740,000!
To be into win this home for yourself, you too can support the Heart Foundation with us and purchase a Heart Foundation Lottery ticket for $15 each. Click on the link below to purchase your Heart Foundation Lottery ticket and be into win this beautiful Cromwell home.
Our Featured House & Land Packages
Our Display Homes Opening Times
What do our customers have to say?
Looking for some real life-inspiration? Want to make sure you are making the right choice?
Look at what our happy customers have to say about the building process and living in a Jennian Home.
We've partnered with great organisations
We specialise in building great homes for Kiwis.
Get in touch with your local Jennian Homes franchise today.